Mar 2nd 2019
Elegantly Prom Hairstyles with Scrunchie
You already must be aware that scrunchie is back in the trend. Although this accessory is from 90's but you should not opt the style of 90's to use scrunchies. This article is here to help you how to use scrunchies at prom elegantly and according to the trend. Read along and found out best hairstyles with scrunchie to rock your prom day.
Try scrunchie with Top knot hairstyle
Top knot looks elegant and classy. And just for a second imagine your top knot with scrunchie, trendy, classy and stunning. Top knot hairstyle is easy and simple and you probably already know how to do it but anyways i am going to tell you how to make top knot. You just gather all your hair on top of your scalp and then twist and turn it around them, there you got perfect top knot. This hairstyle is best for the simple satin clothes.
Try scrunchie with sock bun
Sock bun is all princesses' inspired look and looks all dreamy. This is perfect for the elegant two piece, floral or velvet dresses. This hairstyle is best for the girls who want to avoid heat in their prom dress. Moreover it is only feasible for ladies with long hairs.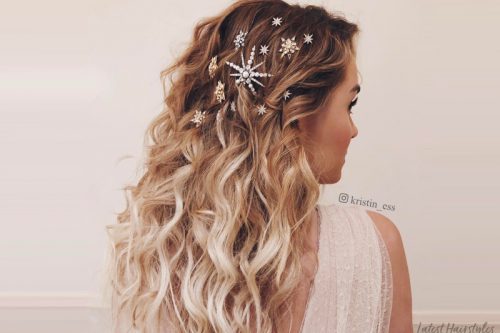 Try scrunchie with Side Braid or Bun
Most of the people prefer to go side braid or side bun for their prom. Try to spice your side braid or side bun with beautiful scrunchie. Such kinds of hairstyles are best for the off the shoulder or cold shoulder prom dresses.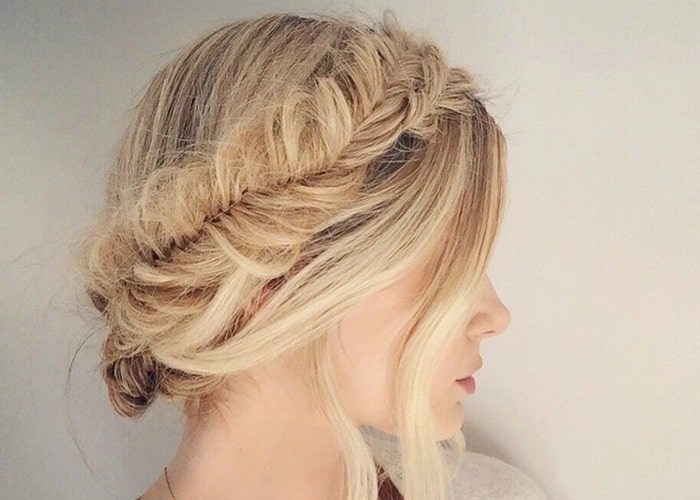 Try scrunchie with Normal Braid or French braid
If you are a simple kind of girl and don't want side bun and side braid, you can simple rock the classic back braid. Yu can also spice the style up with French braid or Dutch braid and set the scrunchie in place of your pony.
Try out the high ponytail
You can also flaunt your dress with the high pony tail and accessories it with scrunchie. This style is best suited for you, if you have long hairs or thick hairs; this ponytail would look absolutely fabulous with thick hairs.